Saturday, August 4, 2012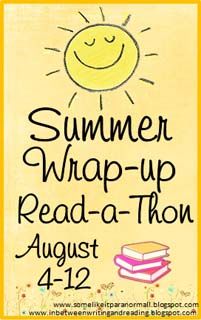 Yay! Another Readathon! I really love them!
This time it's the Summer Wrap-up Read-a Thon hosted by Jennifer @
Some Like it Paranormal & Jude @ In Between.
And this one is going to be really long, a whole week! Double yay! :)
I just found out that the Olympic Games make a great background for reading. :) So with the tv on, I'm planning to read as much as I can in the next days.
Here's my tentative tbr list:
- Let the fun begin! -
August 4:
Challenge:
Wicked Summer Cover Challenge
hosted by Jessica @ Wickedly Bookish *DONE *
Sun (&Sunset&
Oceanscape or a beach scene
)
A teeny bikini(&sandcastle&sunbather)
Beach umbrella
Sandcastle
Oceanscape or a beach scene
Sunflower
Junjou
and the
Dear Green
series, but Sunflower is cute, too:)
And I love both Hana Kimi and Kare Kano.
An American flag (4th of July)
Lemonade/Iced Tea
Sunset
Sailboat
Camping equipment (tent, sleeping bag, etc.)
Sunglasses
Swimming Pool
Sun bather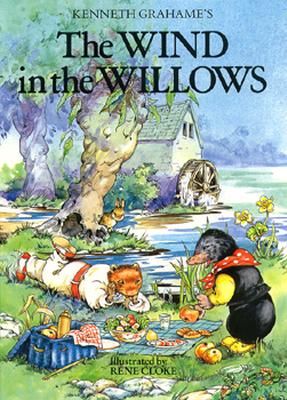 Wind in the Willows by Kenneth Grahame
cuteness overload
August 5:
Started:
Angelfall.
Holy moly this is good!
Challenge: Summer Party Challenge hosted by

Mackenzie @Oh For the Love of Books!

DONE
August 7:
I've read: 60% of
Angelfall
68 pages of
Insurgent
: Four *sigh*
August 8:
Finished:
Angelfall
Challenge:
Summer Couples hosted by
Daphne @Winged Reviews
DONE
August 9:
Started:
Lies
. It wasn't a good day for reading....
Challenge:
Dystopian Challenge hosted by
Christina @A Reader of Fictions
DONE
August 10:
I've read: 2% of
Outtakes of A Walking Mistake by Anthony Paull Lol. I know that's not much, but the book is really good. Can't wait to read more of it!
100 pages of Insurgent
Challenge:

Laughing Out Loud Challenge hosted by

Montana @The Book Belles

DONE
August 11:
I've read: 40% of
Lies
. This book is loooong.
August 12:
Finished: Lies - review to come
Challenge:
Quote Challenge hosted by
Margie @Bumbles and Fairy-Tales
DONE
Volleyball by the Beach hosted by Bekka @Pretty Deadly Reviews

DONE
----------------------
Quick Wrap-up
I've read:
About Me
I'm a 20-something lover of books, music, art, travel and fashion. Rainbows&Clovers M/M YA GLBT books Manga Anime L'arc~en~ciel Japan Paris Europe Asia - Contact me at cayce006 @ yahoo.com ~ *hugs*
View my complete profile
Highlights
On the Blog