Monday, August 13, 2012
I'm really into Readathons these days. The Summer Wrap-up Read-a-thon just wrapped up, and I'm already doing another :) This time it's the Bout of Books Read-a-thon 5.0. I've participated in 4.0, and it was awesome, so there is no way that I'm missing this!
The Bout of Books read-a-thon is organized by Amanda @ On a Book Bender and Kelly @ Reading the Paranormal. It is a week long read-a-thon that begins 12:01am Monday, August 13th and runs through Sunday, August 19th in whatever time zone you are in. Bout of Books is low-pressure, and the only reading competition is between you and your usual number of books read in a week. There are challenges, giveaways, and a grand prize, but all of these are completely optional. For all Bout of Books 5.0 information and updates, be sure to visit the Bout of Books blog.
read/finish at least 6 books
participate in a few challenges
make it to at least 2 twitter chat!!!
To read:
1. Erebos by Ursula Poznanski (Netgalley)
2. Stars & Stripes (Cut & Run #6) by Abigail Roux (bought yesterday)
3.
Partials (Partials #1) by Dan Wells - audiobook (bought a few weeks ago)
4. Hushed by Kelley York (Kindle borrowed)
5. Poison (The Lost Gods #4) by Megan Derr (won)
To finish:
6.

Insurgent by Veronica Roth (from the Summer Wrap-up Readathon)
7. Outtakes of A Walking Mistake by Anthony Paull (from the Summer Wrap-up Readathon)
Are you in? What're your goals for this read-a-thon?
Updates:
August 13: ~Day 1~
Reading: Stars & Stripes - this so good. So GOOD!!!
Finished: Stars & Stripes - a 5 star read!
Challenges:
What happens to your books after you have read them.
A: I'll keep and treasure them forever and ever, unless they're from the library...What can I say, I'm an only child and never learned to share. :D
Everyone has that one character. The character that they know they could relate to, get along with, have fun with, and laugh with. A literary BFF! Tell us who your literary BFF is and why they're your always friend. What do you guys do together? What do you talk about? Get creative and let us know who your Literary Best Friend is!
A: I just finished
Angelfall
by Susan Ee a few days ago, and I loved the main (girl) character, Penryn. Her name is very unusual (you have to read the book to get the pun in it), but it's pretty, BUT I like to give people nicknames, so I'd call her Ryn, she could call me Cay. Ryn&Cay. I like the ring of it :)
We have the same twisted(?) sense of humor - I found everything she said hilarious, and I bet we would hit off right away, and be friends forever.
She's really good in all kinds of martial arts, so we could get into bar fight together for fun. I've always wanted to try that :D
Twitter chat #1
✓ - fun, but those spammers...grrr..
August 14: ~Day 2~
I've read: 40 pages of Divergent
30% of Erebos
I'm so tired and sleepy today... I need
coffee!!
Challenges:
What book are you reading, where does it take place, and where is it going to relocate?
A: Currently I'm reading two books, Insurgent
and
Erebos.
Honestly I can't imagine Divergent being set anywhere else than where it's originally placed, a dystopian Chicago. Moving it would change everything, and I quite like how things are now.
Erebos
on the other hand would be fun to relocate. It set in contemporary London and in a computer game world called Erebos.
I like London, but I'd move the students to a boarding school, for more isolation. :D And I'd totally change the world of Erebos, as it's a little too
medieval
for me. I would love to relocate the game to a post-apocalyptic city. The enemies would be aliens, and there would be airships, secret factories and toxic waste. And everything would be dark. No Sun.
"A paperback here, a hardcover there, still it's just a fracture
Of all the magical, mystical books I intend to capture
In my mind, on the shelves
vampires and slayers, dragons and elves.
In dreams, countless more to picture."
August 15: ~Day 3~
I've read: 5% of Poison
Match the Zombie Book Cover hosted by
The Busy Bibliophile
DONE
Twitter chat - was fun, until I fell asleep....
August 16: ~Day4~
I've read: 30 more pages of Insurgent
Challenges:
For this challenge I'd like you to share either what's your favorite snack while reading - do you snack at all? Or do you - like me - sometimes try to eat (or drink) exactly what the characters in the story are having?
A: I snack sometimes. :) My favorite right now is this lemon cheese cake flavoured yogurt with biscuits.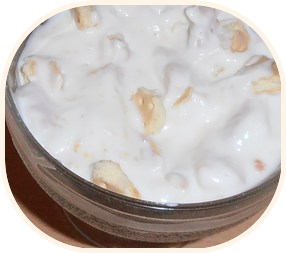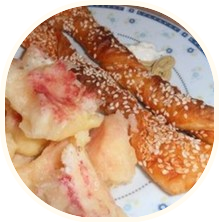 And I don't like salty stuffs too much, but pizza rolls? Yum! And fruits! Apples! I love fruits. :)
My choice of drink is mostly water. I like coffee too, but not while reading. Don't want stains on my book or kill my Kindle.
August 17: ~Day5~
Finished: Poison
Started: Partials - OMG! This is WOW..
Challenges:
Obsidian Matched
Insurgent Eromenos
Die For Me Slated
(poor Eromenos, he has to sacrifice himself on the altar of poetry :D
I've read: 60% of Partials
Challenges:
Choose a book and find a picture to match the setting you envision for the novel.
It takes place in Phoenix, Arizona. In the summer:
1
2
Twitter chat
✓ See you all again in January? :)
August 19: ~Day7~
Finished: Partials -review to come-
Started: Hushed aaand finished [My Review]
Still reading: Insurgent
Challenges:
About Me
I'm a 20-something lover of books, music, art, travel and fashion. Rainbows&Clovers M/M YA GLBT books Manga Anime L'arc~en~ciel Japan Paris Europe Asia - Contact me at cayce006 @ yahoo.com ~ *hugs*
View my complete profile
Highlights
On the Blog