2014-06-30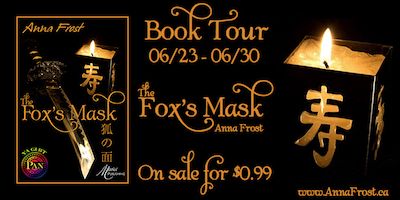 To celebrate the release of
The Fox's God
(the last book in the
Kitsune
Trilogy) author Anna Frost is holding a blog tour (with a giveaway!), and this being the last stop, we prepped something special for y'all. Today I am thrilled to have Anna join me for a chat on the topic of portrayals of LGBTQIA characters in Anime and Manga
a topic we both like to ramble on and on.
Grab a beverage, this is going to be a long one~
Chat with Anna Frost: Portrayals of LGBTQIA Characters in Japanese Media (Anime/Manga)
Anna:
Shall we proceed by category? G and L are up first! There's a lot of Japanese media in the yaoi (M/M) and yuri (F/F) genres but I find that those works are often plagued with questionable tropes and stereotypes. They too often try to force same-sex relationship into the hetero mold: one character must me the "man" and the other must be the "woman."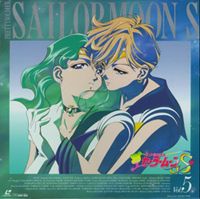 I'm more interested in media that do no focus on same-sex pairings but happen to feature them in passing. This sort of casual inclusion is somewhat common and makes me happy. Some of my favourite examples would be Sailor Uranus and Sailor Neptune in Sailor Moon (F/F) and Nezumi and Shion in No. 6 (M/M). I'm also fond of Card Captor Sakura because it hints that Sakura's best friend Tomoyo has a crush on her and also shows a bit of romance between Sakura's brother and his best friend. D'aww.
Cayce:
I haven't noticed this practice in yuri, though I admittedly not well-versed in that genre, but it's definitely true that gay relationships are oftentimes portrayed in a very unrealistic way in yaoi. For example, like you said above; one of the guys is almost always more feminine (on the short/slim side with longer hair and bigger/cuter eyes), while the other's appearance is more "masculine".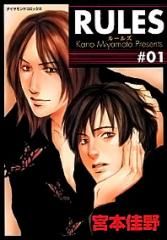 Furthermore, yaoi is full with gay-for-you (straight guys falling for each other) stories, which is a nice fantasy, but it's just that, fantasy. And you could say there's nothing wrong with some harmless fantasy, but that's not exactly the case. 'Cause the sad thing is that those who read only yaoi, might think this is how gay relationships work or should work. But, quoting it from more than one LGBT books, there is no "woman" in a gay relationship. (By the way, if one is looking for some more realistic yaoi, I'd recommend checking out Kano Miyamoto's work. )
I know what you mean! I'd love to see more characters - both main and secondary - that just happen to be LGBT, too. And some great examples there! Sailor Uranus and Sailor Neptune were my favorite "couple" in Sailor Moon and, while I wasn't sure whether they were girls or boys, I also loved the three
Sailor Starlights. Okay, I'm still not sure about them, but it doesn't really matter, does it? Also, the scenes between Sakura's older brother and his best friend was one of my favorite parts of CCS. And Nezumi and Shion's relationship was just pure aww~
Let's see if I can come up with some of my own examples as well... Well, for starters, one of my all-time favorite titles Loveless features both gay and lesbian "couples". (The manga is still on-going but the anime works great as a standalone, in my opinion.) I also have a soft spot for Antique Bakery, that serves some heavy gay undertones
topped with lots of
yummy cakes
.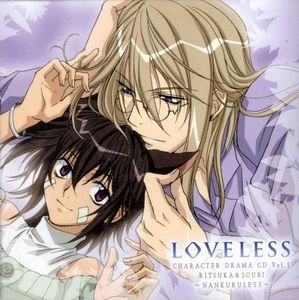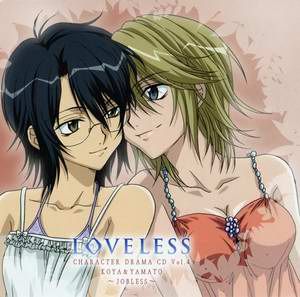 - don't they look great (both the couples and the cake!)?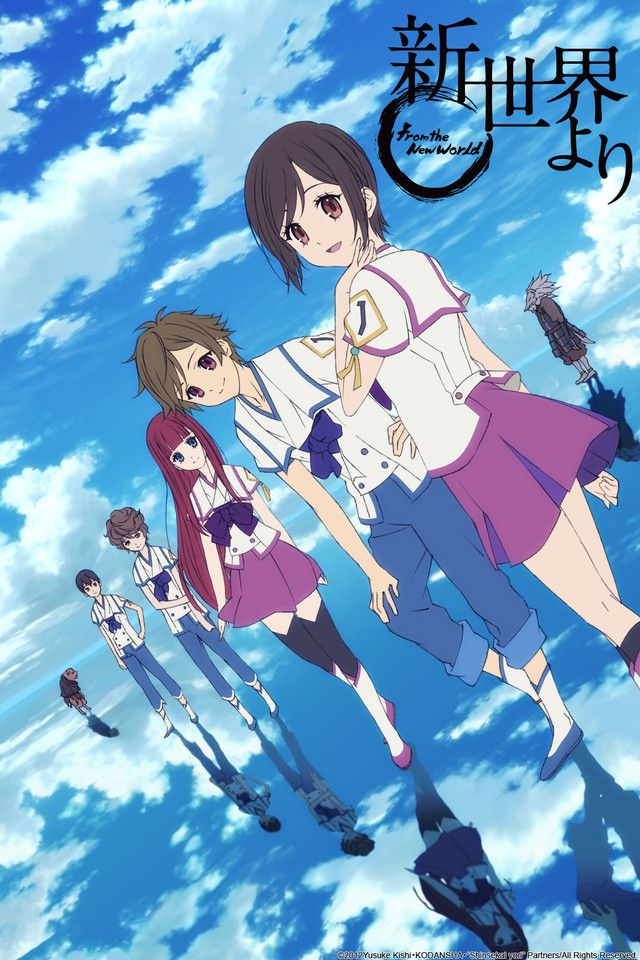 Anna:
It's not as bad with yuri, but it's still common for one of the girls to wear pants and assume the "manlier" role. Even Sailor Uranus got a bit of that going since she usually dress boyish when not in sailor mode. As you say, there's no woman in a gay relationship, and neither is there any man in a lesbian one. That's sort of the point of same-sex relationships!
Do you have anything for B? The problem with bisexuality is that it's easily overlooked. Fictional characters tend to have a single love interest and they're categorized as gay or straight based on that single relationship. Most openly bisexual characters I can think of come from yaoi media like Gravitation. One exception: the characters in From the New World appear to be culturally bisexual. There's both same-sex and opposite-sex interest between the five central characters.
Cayce:
This is getting increasingly harder.
It depends on how you look at it, but I think it's possible that some of the characters in Revolutionary Girl Utena are bisexual. Also, if I remember correctly, Fruits Basket has characters that enjoy flirting with both sexes.
But try as I might, o
ther than Touma and Shuuichi (maybe Yuki, too?) from Gravitation, which is one of my all time favorite anime shows - just casually dropping that in here -, I can't seem to recall any anime or manga series with truly bisexual characters. I'm very sad to realise this, but the
lack of openly bisexual characters is something that
anime/manga
apparently
has in
common with
YA.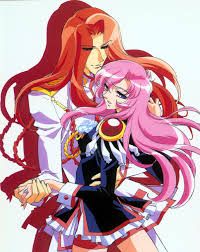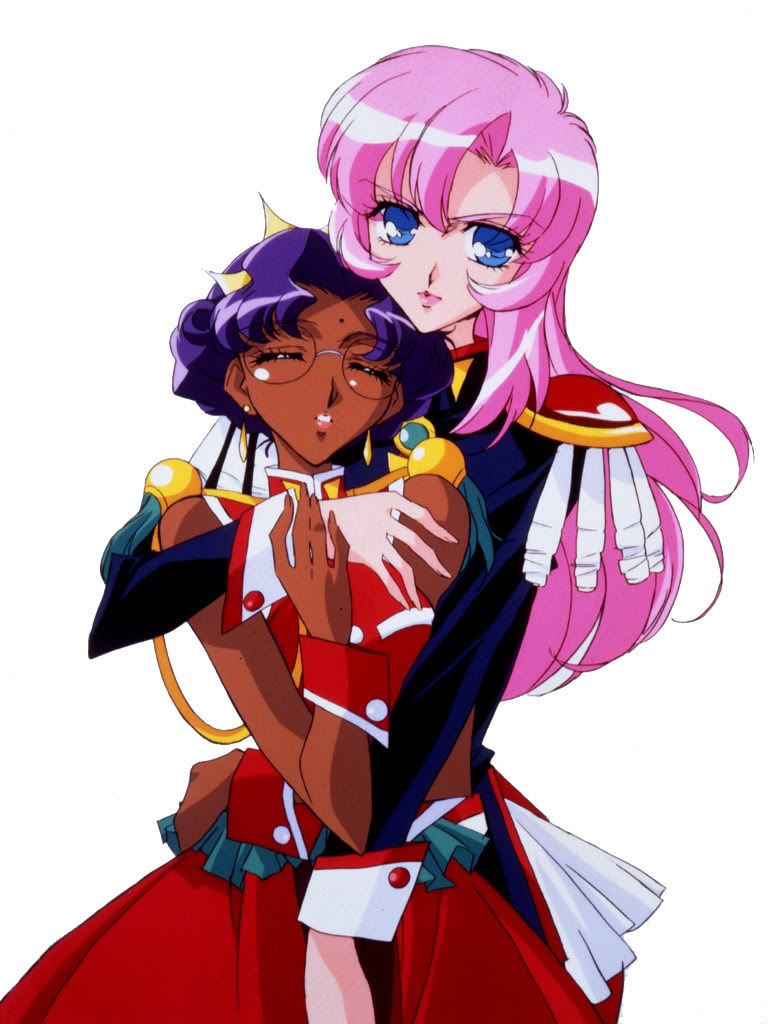 - Utena and Touga, Utena & Anthy from
Utena
;
Haru
from
Fruits Basket
Anna:
We're really going to have to work on bisexuality representation. By "we" I guess I mean "me." I'll get right on it. :p
That brings us to the T! My main beef with the portrayal of transexuals in anime/manga is that the writers don't seem to understand there's a difference between a gay man and a physically male-bodied person who is a woman inside (a trans woman). Being gay is about sexual attraction while being trans is about someone's personal gender identity and how they express it. If gets a bit complicated when you consider male crossdressers (drag queens) because they aren't necessarily gay or trans at all. Most media writers, Japanese or American or otherwise, seem to believe it's all the same.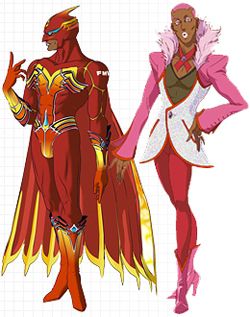 I'm going to point the finger of shaaaaame at Tiger and Bunny. Most watchers, me included, figured Nathan must be a gay man, because his character shows every. single. stereotype. ever. Nathan is a tall, broad black man who covers himself in pink and glitter. He likes to sexually harass his male coworkers and he calls himself one of the girls. Oh, and his superpower is fire (yes, really).
Then the show creators said that Nathan considers themselves genderqueer. Damnit, show writers! You don't write a genderqueer character by making them a giant flaming gay stereotype! It's not even clear what pronoun should be applied to Nathan. Is "he" okay? Is "she" better? Are both acceptable? Is "them" more appropriate? Only Nathan knows.
You should all go watch the show anyway. Nathan is awesome.
Cayce:
Yes, and sometimes (oftentimes?) it seems like they only create those "trans" characters for comic relief. Same with crossdressing. I've seen a lot of male characters wearing female clothes -or vice versa - for solely "fan service" purposes and only a handful of stories where there were actual reasons behind the crossdressing. (And even if we eventually get an answer, most of the time the reason for crossdressing has nothing to do with gender or identity.)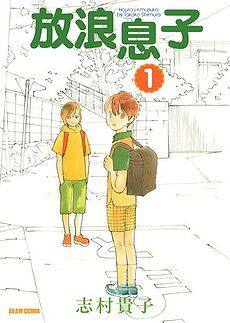 Sure, there are some really good examples out there as well, but they can be quite hard to find. But i
f someone is looking for more realistic portrayals of trans people, my recommendation would be to start with
Wandering Son, which features both transgender women and men characters. And whilst we're on the letter T, I also have to mention another favorite of mine
Paradise Kiss,
where one of the supporting characters,
Isabella,
is
a male to female transgender. That woman rocks!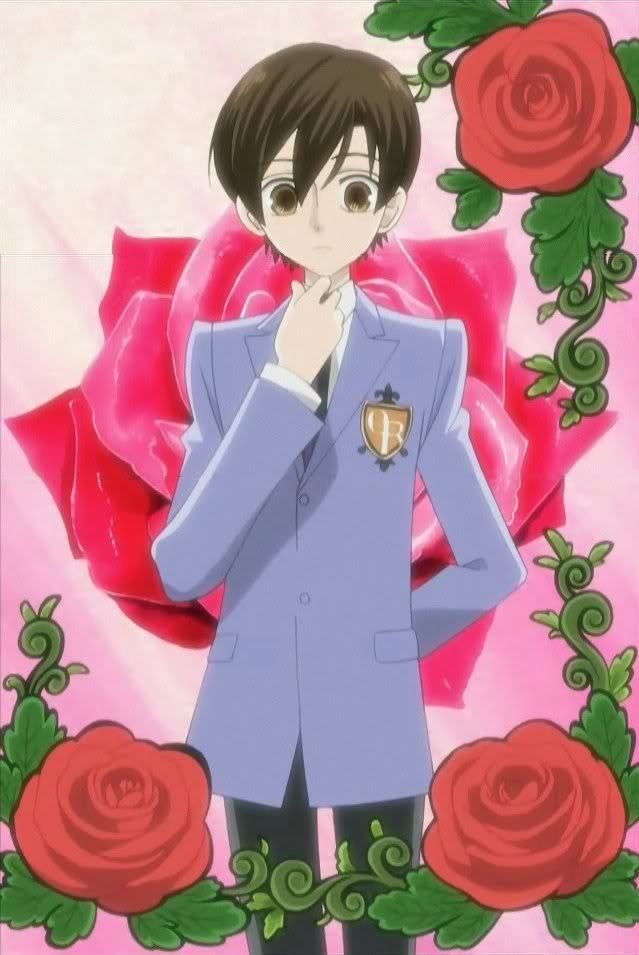 Anna:
For the genderqueer side, I propose Haruhi from Ouran High School Host Club. While her crossdressing as a guy is largely used as a setup for humor, her attitude towards it makes me believe she really is comfortable in either role. When the club boys first realize the guy-in-shapeless-clothes isn't exactly that, they react with shock and she answers that she doesn't mind if they think of her as a boy. She keeps the same attitude throughout the series.
On top of that, Haruhi's father works as a drag queen. He says that he's bisexual but gender-wise it isn't entirely clear where he stands on the spectrum.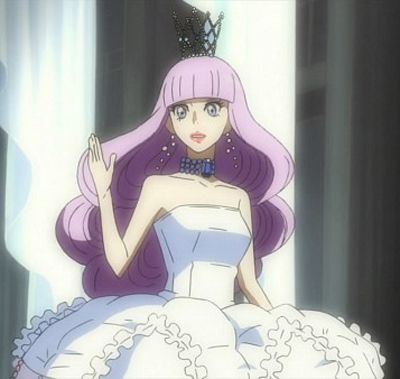 Here's an example of a straight guy who crossdresses purely for fun: Kuranosuke in
Princess Jellyfish
. He likes to put on wigs and elaborate feminine outfits because he wants to be a fashion designer. He eventually admits to himself that he's developing feelings for the awkward, fashion disaster girl who is the main character.
Going beyond the LGBT letters, what have we got? I'd like to mention the fox spirit in
Our Home's Fox Diety
as a potential genderless person. Kugen shifts from human boy to human girl at will and while we most often see them as a girl, they also tend to use male pronouns. It's not clear whether these fox spirits have genders in their true form.
Cayce:
Oh, we have a lot more, under that rainbow! And it's a sad fact that there are many pockets of the QUILTBAG that are still hidden and underrepresented in both YA and manga/anime. Though some characters appear to be a bit gender blind when it comes to romantic feelings, I have yet to meet one that actually describes him or herself as pansexual. And what about those who are questioning, undecided and/or asexual? Where are those characters "hiding"? Nothing seems to be taboo anymore -which is both a good and bad thing-, so I think it's time for these characters to get their stories told as well.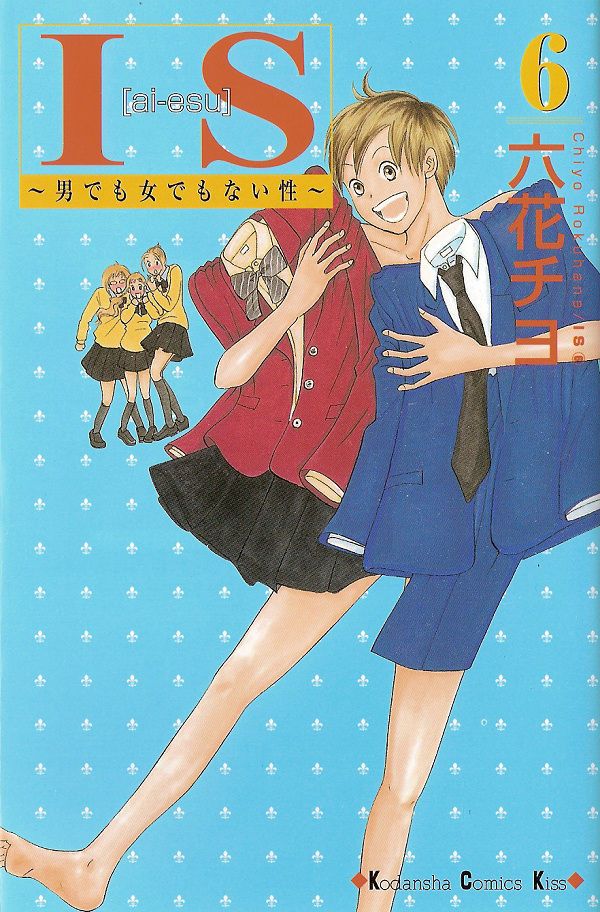 And to end this on a brighter note, let's close with the letter I! I can't say that I have seen countless stories with intersex characters (quite the opposite!), but I do have two manga I'd like to highlight:
IS: Otoko demo Onna demo nai Sei
(
Inter Sexuality: The Gender that is neither Male nor Female
) and
After School Nightmare
. Both are wonderful stories, but while
IS
is very realistic and touching,
After School Nightmare
is more otherworldly and psychological. They are apparently quite lesser-known (
IS
especially), but I hope this will change and similar stories will emerge in the near future.
Anna:
I hadn't heard of either IS or After School Nightmare. Shaaaaaame. But now I know to look!
On that note, for those of you who might like to check out some of the anime we mentioned, look on Crunchyroll.com for
No. 6
,
From the New World
, and
Our Home's Fox Diety
, and look on Hulu.com for
Sailor Moon
,
Fruit Basket
,
Tiger and Bunny,
Ouran High School Host Club,
and
Princess Jellyfish
. Netflix likely has a lot of these as well. I'm not aware of any similar services for manga, sadly. Check your local library's collection.
How about you? What's your take on the topic? Have you read/seen any of the titles we mentioned? Or what other anime/manga have you seen/read that featured LGBT+ characters? How were they portrayed? Good? "Bad"? Realistic? Not so realistic?
The Fox's Mask
by
Anna Frost
Blurb
Demon hunter Akakiba keeps many secrets from his human companion. The fact he's a werefox isn't the worst one.
In feudal Japan, magic is dying. As a demon hunter, Akakiba finds this problematic. The evil he's been trained to destroy is disappearing and, along with it, the shape-shifting abilities of the clan he left behind. With his only companion, a determined young human named Yuki, Akakiba traverses the country slaying demons and performing odd jobs.
But when an army of demon possessed humans masses to exterminate his clan, Akakiba must put aside old feuds and protect his family–all while hiding an important secret from Yuki. Will they find a way to defeat the demon possessed before it's too late? With magic dwindling, will it matter either way?
Amazon
-
B&N
-
Smashwords
-
Goodreads
Are you still here? Then to thank you for reading our rambling, here is a giveaway for you! Good luck~
a Rafflecopter giveaway
Total Pageviews since Febr 06, 2012

Highlights
On the Blog