2014-09-01
Guys, fall is here! And I don't know about you, but I am totally ready for the new season. Summer is so not
hot
anymore - me is over it. Haha.
Let's kick off September with a bit of a recap! August was another slow month here on the blog. Both LGBT YA and otherwise. I read
The Before Now and After Then
(you can read my thoughts on it
HERE
- short version: 4 solid stars) as well as featured
a guest post
by the author, Peter Monn. And I have read and ranted about
Dangerous Girls
, which is not exactly LGBT (but it hints things....)
HERE
(warning: it's very spoilery and very ranty.)
I also showcased six rainbow covers. You can drool over them
HERE
, in case you missed it.
How was your August YA LGBT-wise?
And now, public announcements:
2. Please only link up YA (and/or shounen ai, shoujo ai) reviews!! (YA Non Fiction is okay, too)
3. Last month's winner's -
Lola's
- surprise book was
Know Not Why
by Hannah Johnson. And the winner of August is...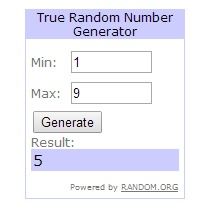 5.
Thanks to everyone who did the
TAG
last month! Hope you had at least as much fun answering it as I had reading your posts. And if you haven't got around to it yet, no worries. You have until the end of the year to do so. That's right, the tag challenge runs until the end of the LGBT challenge.
6.
September is
LIST Month
- List(post about) your
Favorite LGBT YA...!
For example:
Favorite

LGBT YA

books/

standalones/series,
Favorite LGBT YA authors

,

Favorite LGBT YA couples

,

Best LGBT YA books in X (sub)genre or with X theme/setting/etc.

Top 5 or 10 LGBT YA books I have read this year

etc, etc
Total Pageviews since Febr 06, 2012

Highlights
On the Blog