2014-03-08

Before there was the blog, before there were YA and LGBT and manga and books in English, there was a - little, then not so little- girl reading books in Hungarian. And this is a
homecoming
to those books. So. Welcome to the first of a four part series where I'll showcase - yes, there will be pictures - my favorite books that I read in Hungarian, both translations and novels from Hungarian authors. Let's start with my favorites shelf!
- among them you can spot the Hungarian editions of
Battle Royale
(btw, seriously awesome cover there) and
Harry Potter
(the covers are the same as the US versions)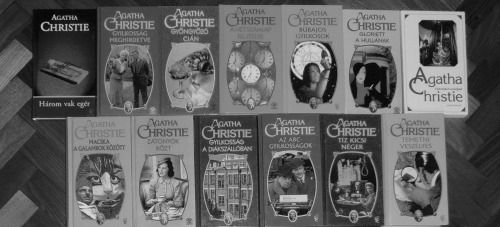 ~ my
Agatha Christie
collection ~
I love, love Agatha Christie. I've read probably all of her mysteries (thank you, library!), most of them more than once (and have seen every episode of the tv series).



I used to reread these books every summer. I'd lay in the sun and read for days on end. I felt every time for the young and naive Edmond Dantès, hated those who betrayed and sent him to Château d'If with every breath I drew, and was overcome by joy and relief when he finally discovered the secret of the Island of Monte Cristo. Then I smiled with glee when I saw him again at the magnificent carnival in Rome. And rooted for his triumph when he moved to Paris to enact his revenge as Monte Cristo. Those few days I spent with the Count were quiet but glorious days, always leaving me with a nice tan ;)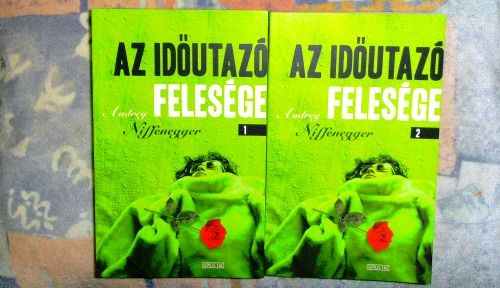 My favorite tearjerker time-travel story. Isn't this cover BEAUTIFUL?? It's my favorite of all. Most of my older books look rather tattered (I don't even know how many accidents those poor Monte Cristo books went through, especially since they were originally my Mom's copies), but since I have yet to reread it, this one still looks brand new. I wouldn't trade any of these old books for everything though. They are friends, and memories.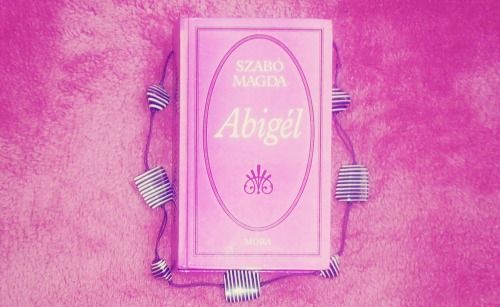 Abigél
[Abigael]
to me is what
The Book Thief
is to others or something like that. It's about a girl, Gina, who gets sent to a very strict boarding school during the war and she hates there and the girls hate the "new girl" but then
things
happen and just aww~ . And then there is the (mystery of the) statue, Abigél, that grants wishes... I just love all the characters here, both the girls and their teachers. So many brave, brave souls... Also, huge bonus points for the portrayal of real and strong female friendships. (Aaand, there is a love triangle between three teachers where the woman chooses the not so dashing looking suitor ♡)
And that's it for this week. Hope you enjoyed this walk down my bookish memory lane!

Highlights
On the Blog